Same-Day Crowns in
Chesapeake, VA
You can walk into our office and leave that very same day with a restored tooth thanks to our E4D one-visit crowns!
At Edinburgh Family Dentistry, we stay on top of the latest developments in the industry in order to consistently offer our patients a high level of dental care. We're excited to be able to provide same-day crowns at our Chesapeake dental office so you don't have to come back for multiple visits to get your custom restoration.
Contact Us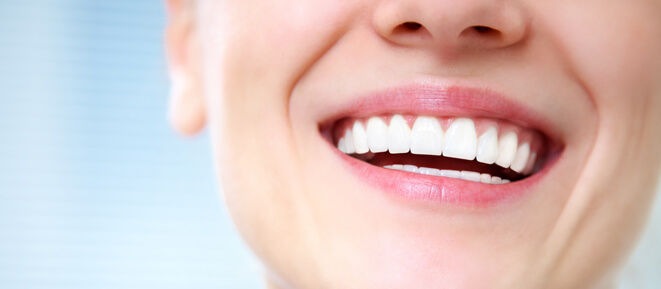 Benefits of Same-Day Crowns
The biggest benefit of same-day crowns is that you'll save a significant amount of time. Traditional dental crowns require you to come back for multiple visits, with weeks in between, since we would have to wait for an offsite lab to create and send us your crown. With our state-of-the-art E4D technology and its milling machine, we take care of the entire process in-house, in one appointment. Sit back and relax, and soon enough you'll be walking out of our practice with a healthy, restored smile.
Another benefit is that the E4D machine uses visible light scanning to take digital impressions, replacing the need for the conventional impression-taking process which can be messy and uncomfortable. It's a quick, clean process that delivers precise images for well-fitting crowns!
---
Reasons to Get a Dental Crown
You may be thinking, "Same-day crowns sound all well and good, but when would I ever need a dental crown?" Well, people get dental crowns for many different reasons. One of our dentists may recommend them to fix a decayed, cracked, or broken tooth. We also use them along with dental bridges and dental implants. Some people get them to improve the shape or color of a tooth. Essentially, dental crowns are a versatile treatment that can both strengthen and improve the appearance of teeth.
Schedule Appointment
Patient Reviews

"I've been a patient at this office for over 7 years & highly recommend it! They have state of the art technology & friendly staff. You won't be disappointed!"
- Troy F.

"I have an extreme dental phobia and massive anxiety. This office was so patient, kind, and absolutely made it the best experience they possibly could have."
- Ashley W.

"Outstanding office & staff! I have nothing but great things to say about this dental practice!"
- Laura M.

"I love this dental practice. Everyone is so friendly and helpful. I'm always greeted by smiling faces. Dr. Curling is very gentle and caring."
- Kelley M.
Read More