Custom Veneers in
Chesapeake, VA
If you're unhappy with the size, shape or color of your teeth, we have a solution for you — custom veneers.
Porcelain veneers are a cosmetic dental treatment that can give you the smile you've always dreamed of having. In fact, many celebrities have veneers to thank for their picture-perfect smiles. Whether you need a subtle fix or want a dramatic transformation, the Edinburgh Family Dentistry team is happy to sit down with you to discuss the possibilities with veneers.
Contact Us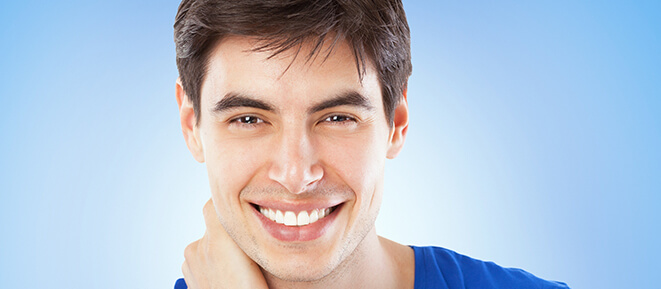 What Veneers Can Fix
The great thing about veneers is that they're a solution for many different aesthetic issues. We can use them to close small gaps, cover up severe stains, and even out short, misshaped, or worn down teeth. They can also correct fractures, chips, or minor misalignment.
When you come in for your veneer consultation, Dr Curling, Dr. Conrad, or Dr. Gutierrez will discuss what it is you're unhappy with and go over how that can be improved with this treatment.
---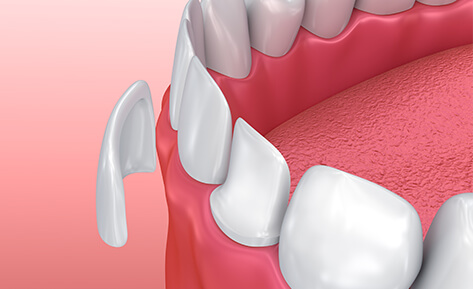 How Veneers Work
Veneers are thin, individually sculpted layers that we bond to your teeth to change their appearance. They're often made from porcelain or composite resin. We can choose a shade that will match seamlessly with the rest of your smile. Before applying the veneers, we have to prepare the teeth being altered by removing a very small amount of enamel. Doing so is essential for making sure the veneer doesn't end up looking or feeling unnatural or bulky.
Veneers are designed to be durable and to last you many years. You don't have to worry about any special maintenance — just brush and floss them like normal and continue to come in for your regular semiannual dental check-ups. Another great thing about veneers is that they are resistant to stains!
Request Consultation
Patient Reviews

"I've been a patient at this office for over 7 years & highly recommend it! They have state of the art technology & friendly staff. You won't be disappointed!"
- Troy F.

"I have an extreme dental phobia and massive anxiety. This office was so patient, kind, and absolutely made it the best experience they possibly could have."
- Ashley W.

"Outstanding office & staff! I have nothing but great things to say about this dental practice!"
- Laura M.

"I love this dental practice. Everyone is so friendly and helpful. I'm always greeted by smiling faces. Dr. Curling is very gentle and caring."
- Kelley M.
Read More